Blackd VIP
Current version:
1.4
Compatible with:
11.11 (and future versions, until tibia web design is changed again)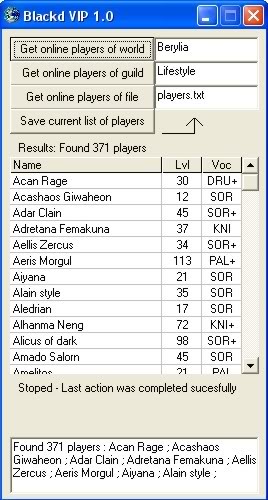 Information
Blackd VIP can check who is online in your world, who is online from a guild, and the best: who is online from your custom list of players ( a simple notepad txt file )
Simple but powerfull. Test it and you will like it.
Download
To download Blackd Renamer, browse to the free tools page or click here.